Shana Leigh Bagherian, MBA, MCSE, cissp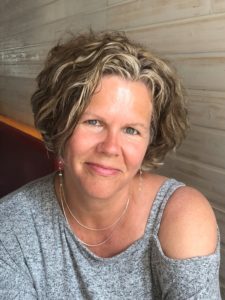 I earned a Master's Degree in Business Administration with an Information Systems emphasis in 2003 and a Bachelor's Degree in Mathematics in 1992 (both from the University of Colorado).  As an IT Professional, I've been supporting and/or certified in and/or teaching Windows Operating Systems and Exchange Server since 1994.  I'm a triple MCSE and have certs in Windows, AD, and Exchange.  As an MCSE and MCT, I  worked as a technical computer instructor, consultant, and systems engineer at ExecuTrain of Colorado for 8 years, where I was the number one trainer in the ExecuTrain system countrywide in 1997.  I also taught for National American University and Colorado Technical University; and was the Technical Instructor for School District 11 in Colorado Springs.  During my years in Colorado (until 2009), I consulted for various organizations in the Rocky Mountain region.
In 2004 my first child, Arman Oliver, was born and then my second child, Kamran Samuel, was born in 2006.  They are the joy of my life!
In May, 2009 my family moved to Southern California, where I worked for Palecek Consulting Group as their Centralized Services Administrator for three years.  One of my proudest accomplishments there was to setup their hosted Exchange 2010 environment.  In September 2012 I became a Systems Engineer at Palomar Health, the largest hospital district in California. Palomar Health's IT department was transitioned as an IT Works Site of Cerner out of Kansas City, MO in July 2013, at which time I became a Cerner employee.  My proudest accomplishment there was to migrate their Exchange 2003 environment to Exchange 2010, including 7000+ mailboxes.  After PH/Cerner, I was the Senior Systems Engineer at DJO Global from August 2014 until March, 2017.  Some of my major accomplishments there were migrating their Exchange 2007 organization to Exchange 2013; administering a hybrid Office 365 environment; and setting up an email archiving solution for their EU/international sites.
I bought a primary domain name – WOMENinIT.com – in 2016 which is a consulting site now but soon will become a blogging, professional networking, and video website for women who work in the IT field.  I also consult for organizations in North San Diego County as a messaging engineer/architect and Office 365 engineer/architect.  See my resume for additional details.
Amongst my interests is the Persian language.  Here are some files to assist beginners in learning that language: